Cleanrooms are essential to ensure a secure and safe environment in the pharmaceutical sector. Research facilities, laboratories, hospitals, etc. require modular cleanrooms. It enables them to perform operations in a dirt-free atmosphere. Sensitive research, fabrication, etc. need a place with an absence of dust and particles that can hinder operating on things that need a clean place for execution.
Dirt, moisture, and other atmospheric conditions are not suitable for conducting researchers in laboratories. Modular cleanroom systems ensure that there are no hidden particles that can fly and land on sensitive things. Modular panels in the cleanroom are customized according to the requirements of each facility they are installed in.
In this article, we will look at the different benefits of modular cleanrooms for the pharmaceutical sector. Since the industry requires restricted areas for placing specimens and medications, cleanrooms are a necessity. The modular cleanroom applications in a hospital vary based on the type of work that is being done.
Benefits of modular cleanrooms for pharmaceuticals
The biggest benefit of modular cleanroom systems is that they can be assembled and then disassembled after their usage. They offer complete customizations and do not interfere with the process of studying sensitive material. Here are a few benefits of modular cleanrooms;-
Modular cleanroom manufacturers in India provide high-quality rooms that are free from any kind of air pollution. They do not let the smoke enter the room while the operation is going on.
There are air pollution controls that also allow the adjustment of the airflow in the room. They are easy to build, adjust, and update as per your requirement of the air volume.
In research labs, where accuracy in results is a must, modular panels are an asset. Since they keep the room free from dust, dirt and air pollution, the results can be near-perfect. The rooms keep the atmosphere free from impurities and dirt.
It helps them understand the material better and delivers efficient results. Operators don't have to conduct operations again and again because the specimen was impure.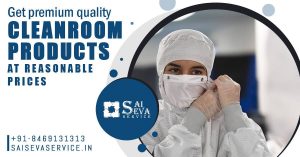 Modular cleanroom applications can vary because they are highly portable. You can build them easily as the panels are connected with aluminum extruded profiles with uniform joints.
You can unbolt them and move the entire space to a different location. It allows easy installation and expansion of the cleanroom without impacting the large structure for research and operations.
Pharmaceutical cleanrooms are much faster to build than traditional cleanrooms. Since they are portable and do not require a lot of equipment to construct, they can be quickly structured.
They are prefabricated and structured, eliminating the hassle in connecting the joints used in the cleanroom. They are temporary and can be easily disjointed, leading to less time taken in construction at a newer place.
Modular cleanroom systems reduce the cost of construction and efforts. There are no labour costs involved, no cost for material, and time delays. It eliminates the renovation costs as well.
Building a permanent structure takes a lot of time, money and resources. However, you can sell the modular cleanroom after usage and then get some money back from your investment.
Hygiene is an important factor to consider in cleanrooms. Modular cleanroom manufacturers in India design them in a way such that they are easy to clean. The panels have surfaces and textures that do not allow anything to settle on them.
Modular panels do not shed, thereby eliminating any chance for air contamination. They are extremely easy to maintain and can be cleaned effortlessly with simple methodologies that don't take a lot of time.