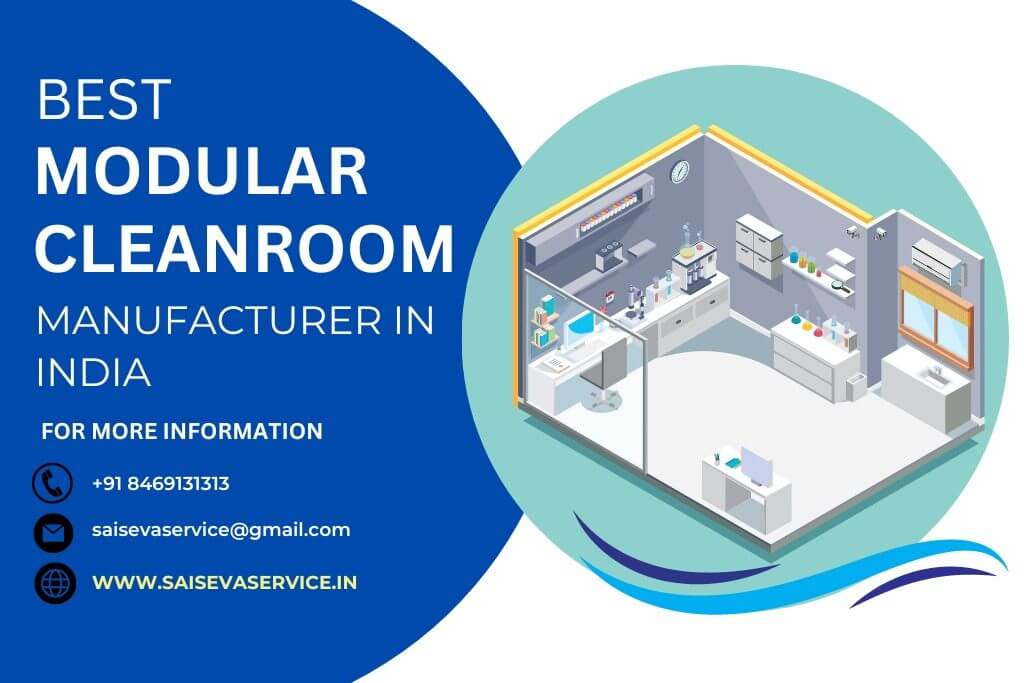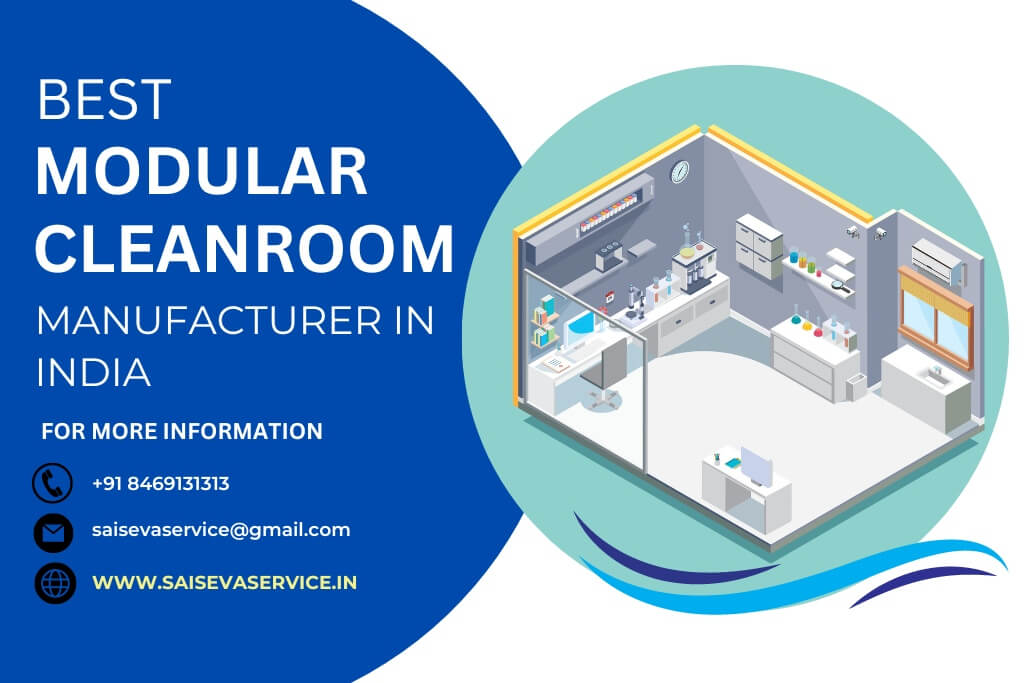 Modular Cleanroom Manufacturers in India
posted by:

wp_sai

No Comments
India is one of the leading nations in bringing path-breaking solutions to the global pharmaceutical industry. Whether it is about introducing new vaccinations for deadly diseases or innovating new methodologies of treatment, India is leading at the forefront.  One such path-breaking innovation is modular cleanrooms for various industries.
Several modular cleanroom manufacturers in India including Sai Seva Service are developing advanced cleanrooms to transform your production and overcome your contamination control challenges.
Modular Cleanrooms for Various Industries in India
A cleanroom provides an environment that is controlled to ensure that dust and microbes are not introduced. In India, modular cleanroom manufacturers provide cleanroom solutions supplied with the latest air filtration systems.
Delivered ready-to-use and with complete installation, these systems ensure air is highly filtered and continuously circulated to remove pollutants. Data logging equipment is also included as a standard to provide traceability, in addition to certification, electrics, heating, plumbing, and air conditioning.
Types of Cleanroom Products and Modular Cleanrooms in India
The right modular cleanroom and the best cleanroom products are crucial to meet ISO standards. Additionally, these are also important in maintaining building compliance and supporting your operations for years to come. Furthermore, Modular Cleanroom manufacturers in India offer both hardwall and softwall modular cleanrooms to suit different needs in every industry.
1. Hardwall Modular Cleanrooms
The solid walls of hardwall cleanrooms act as barriers to keep contamination out and humidity and pressure levels steady. Hence, Hardwall cleanrooms are the best solution for companies looking for a permanent modular cleanroom solution that meets the most stringent ISO cleanroom standards.
The modular clean room manufacturers in India supply several types of hardwall cleanrooms made from stainless steel, vinyl, laminated plastic, reinforced fiber glass plastic, and aluminum.
2. Steel Framed Modular Cleanrooms
Steel-framed modular cleanrooms are the best cleanrooms for your application if you're looking for durability and premium construction. They come with welded corners and powder-coated white finishes. Additionally, steel modular cleanrooms are sleek and deliver a precise fit.
Whether you would like a standard-sized steel frame cleanroom or a custom cleanroom designed specifically for your application, modular cleanroom manufacturers can design it for you.
3. Modular Cleanrooms for Various Industries with Aluminum Frame
Aluminum frame modular cleanrooms are ideal for a broad spectrum of applications in labs, manufacturing facilities, and other settings. However, these cleanrooms are ideal for tight spaces and hard-to-fit areas.
Moreover, the aluminum frame cleanrooms come with easy-to-integrate HEPA fan filters. These cleanrooms also feature cleanroom LED lights and are completely customizable, lightweight, and fast to install.
4. Wall Panel Cleanrooms
For cleanroom wall panels, you can choose between a variety of wall panel options. This offers additional design flexibility that many modular cleanroom applications require.
All-purpose cleanrooms are the best choice for businesses looking to carry out a wide range of applications in one place. Additionally, wall panel cleanrooms are available in a variety of configurations, using different materials for the walls.
5. Softwall Modular Cleanrooms for Various Industries
Softwall modular cleanrooms are ideal for companies that want to reduce their operating costs without forgoing the quality. Hardwall modular cleanrooms are heavy and difficult to maintain. A lot of modular cleanroom manufacturers in India offer softwall cleanroom versions with the same functional benefits as hardwall modular cleanrooms and are lightweight and easy to clean.
Additionally, these modular cleanrooms are available in varied standard and tailor-made sizes. Hence, these modular cleanrooms are perfect to accommodate any facility—regardless of size or shape.
Best Modular Cleanroom Manufacturers in India
With a wide and diverse line of cost-effective choices available on the market, the Sai Seva team will design a room that addresses your specific industry needs using only the latest materials and components.
If you are at the early design stage, have technical questions, or seek quotes for a new cleanroom, expanding an existing room, or building one from scratch—do not hesitate to contact us.
Our staff has hands-on experience designing, building, and certifying modular cleanrooms for various industries as well as the best cleanroom products. So, let us help you plan your cleanroom so that you utilize the latest technologies available to date.